Welcome
---
Welcome to Dubdisk Records, the UK's grimiest independent dubstep label!
Based in south-west England, we support a range of artists specialising in dubstep and other forms of electronic music. We don't put out anything which isn't dark and loud so everytime you see the Dubdisk logo expect to get your ears kicked in!
Why not have a listen, follow us on Twitter or friend us on Facebook and Google+!
Remember to support your local indie dubstep & electronic musicians, don't forget to visit the shop.
Latest News

Newest track out now - Xombies invade!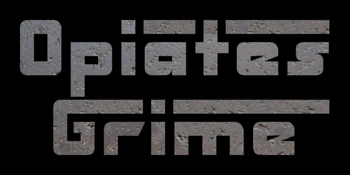 Opiates Grime return with some horror themed darkness, exclusive to Dubdisk! Heavy beats and some dirty sampling, not to be missed! Listen on YouTube or purchase from iTunes.
05.07.14

Latest release - Prisoner murders the sound!
Prisoner is back with some of the most horrific beats we've ever released! The breaks on this are about as violent as warfare with none of the love... truly f$%ked up! Listen on our downloads page or purchase direct from online retailers.
07.06.14

Out today - Blue Angel are just too nasty!
Latest release from our resident filth-mongers Blue Angel! Deep and dark, Angel shows off some hidden talents on the LFO with some startlingly smooth cuts! Copies are available via our downloads page or from all good online retailers.
03.05.14