Welcome
---
Welcome to Dubdisk Records, the UK's grimiest independent dubstep label!
Based in south-west England, we support a range of artists specialising in dubstep and other forms of electronic music. We don't put out anything which isn't dark and loud so everytime you see the Dubdisk logo expect to get your ears kicked in!
Why not have a listen, follow us on Twitter or friend us on Facebook and Google+!
Remember to support your local indie dubstep & electronic musicians, don't forget to visit the shop.
Latest News

Out now - Prisoner aims to kill it!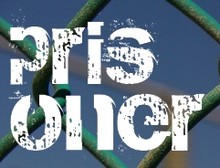 The Prisoner himself returns in true illegal style! Click it brings together elements of 8 bit sound with the most modern of hard edges, heavy and dark, not to be missed! Listen on YouTube or purchase from iTunes and other retailers.
09.11.13

Latest Release - Blue Angel dub it up!
Blue Angel is back with another erotic killer of a tune! Just the right side of dub to be heavy, a real case of less being more! Listen on our downloads page or purchase direct from online retailers.
12.10.13

Opiates Grime storm the floor with a major slammer!
Opiates Grime return with the rawness, Burn Your House brings you very high end fuzz and the hardest of breaks! Copies are available via our downloads page or from all good online retailers.
07.09.13