Welcome
---
Welcome to Dubdisk Records, the UK's grimiest independent dubstep label!
Based in south-west England, we support a range of artists specialising in dubstep and other forms of electronic music. We don't put out anything which isn't dark and loud so everytime you see the Dubdisk logo expect to get your ears kicked in!
Why not have a listen, follow us on Twitter or friend us on Facebook and Google+!
Remember to support your local indie dubstep & electronic musicians, don't forget to visit the shop.
Latest News

Out today - Prisoner brings the dark riddims!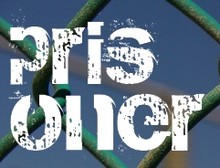 Huge tunes from the man himself - Prisoner is back on it with some insanely brutal beats! A mix of classic samples and storming leads, Dubdisk bring you only the darkest! Copies are available via our downloads page or from all good online retailers.
06.09.14

Prisoner live tech demo!
Our resident beat masher Prisoner shows off some of his sick skills in a fully explained tech demo exclusive to Dubdisk! With some helpful pointers and a reveal of all of the kit used, Prisoner shows you how he gets up to his live sickness! Full description on the YouTube video.
09.08.14

Latest release - Blue Angel get industrial!
Blue Angel are back with some rather obscene mechanical rawness! More filth from our resident monger, keep up with all of Dubdisk's releases on Facebook, Twitter and G+!
02.08.14