Welcome
---
Welcome to Dubdisk Records, the UK's grimiest independent dubstep label!
Based in south-west England, we support a range of artists specialising in dubstep and other forms of electronic music. We don't put out anything which isn't dark and loud so everytime you see the Dubdisk logo expect to get your ears kicked in!
Why not have a listen, follow us on Twitter or friend us on Facebook and Google+!
Remember to support your local indie dubstep & electronic musicians, don't forget to visit the shop.
Latest News

Out now - New EP from label legends Opiates Grime!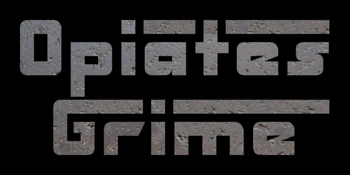 Opiates Grime are back with the Get High & Go EP! Featuring two low down and dark creations, both tracks are absolutely storming! Listen on YouTube or purchase from iTunes.
05.04.14

Latest Release - Prisoner slams it like a madman!
The worlds cruelest Prisoner returns to bring you some grungy head smashing darkcore dubstep! True filth in every sense 'Where's my money' is a real neck breaker, listen on our downloads page or purchase direct from online retailers.
08.03.14

Out now - Blue Angel claiming the title!
Blue Angel are back with some low-fi-hi-end dirt! The Best is definitely one for the top shelf, copies are available via our downloads page or from all good online retailers.
08.02.14