Welcome
Welcome to Dubdisk Records, the UK's grimiest independent dubstep label!
Based in south-west England, we support a range of artists specialising in dubstep and other forms of electronic music. We don't put out anything which isn't dark and loud so everytime you see the Dubdisk logo expect to get your ears kicked in!
Why not have a listen, follow us on Twitter or friend us on Facebook and Google+!
Remember to support your local indie dubstep and electronic musicians, don't forget to visit the shop.
Latest updates
Latest release out today - Opiates Grime go nuclear!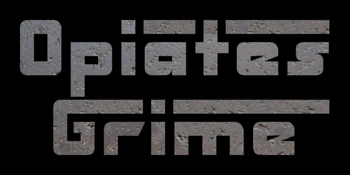 First of the year and an absolute killer tune from label favourite Opiates Grime! Abusive, dark and heavy, keep up with all of Dubdisk's releases this year on Facebook, Twitter and G+!
03.01.15
New year - New website!
We wanted to start 2015 with a bang... And what better way than with a flash new site on the first of the year! The new site features better support for all devices, it's faster and most importantly, darker!
This is just the start, keep your eyes peeled for all the new stuff we have lined up in 2015.
01.01.15